We are delighted to celebrate our ranking as a leading Intellectual Property firm in Chambers 2024 rankings. This year's ranking marks the twelfth consecutive year in which WP Thompson has been recognised as leading Intellectual Property firm by Chambers.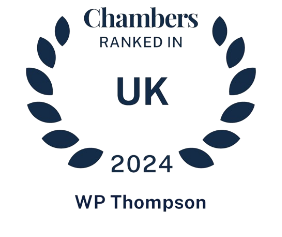 A ranking from Chambers demonstrates that our firm continues to stand out in the most rigorous, independent and in-depth research process of any legal directory on the market and has emerged as one of the best in the field.
A big thank you to all our clients who gave us such fantastic references.
Here's what our clients have to say…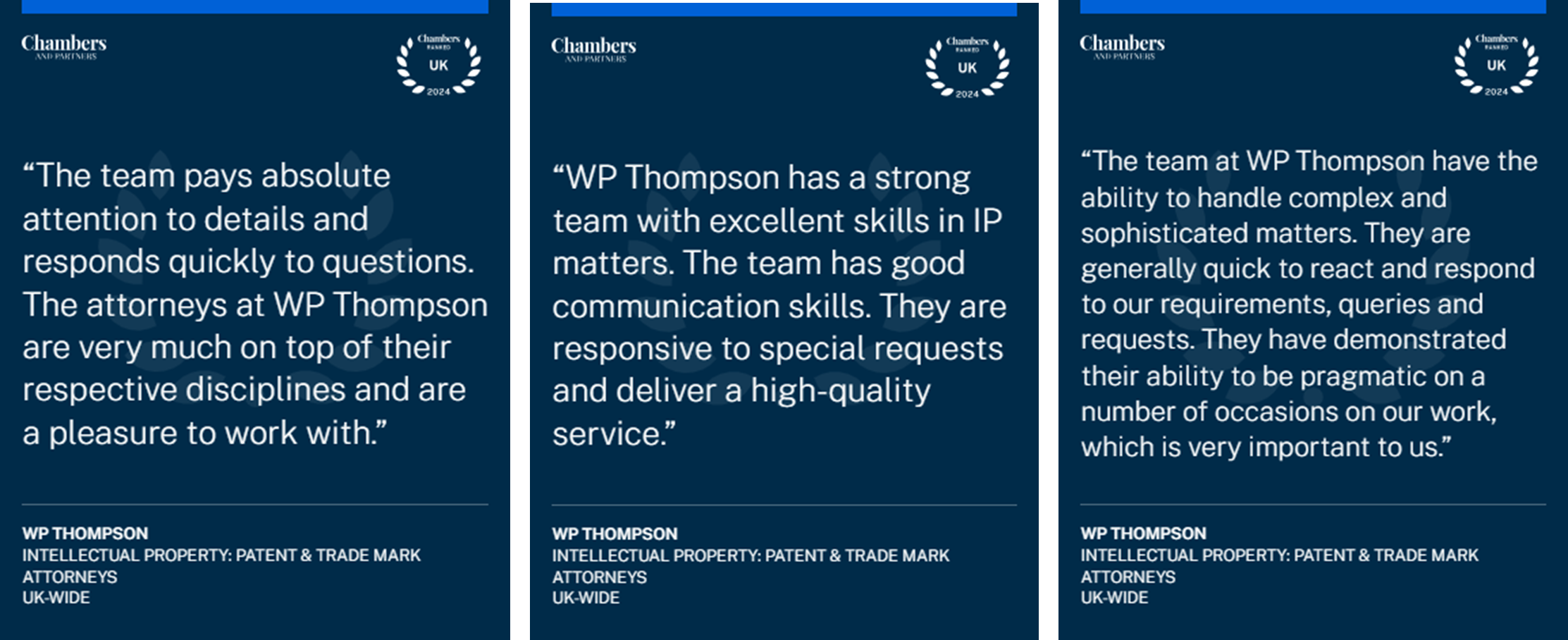 A link to the full list of rankings can be found here:
https://chambers.com/legal-rankings/intellectual-property-patent-trade-mark-attorneys-uk-wide-1:2337:11805:1
Also, a special congratulations to our colleague - Julian Potter – who has achieved an individual band 1 ranking from Chambers. The research team at Chambers recognise Julian as being vaunted for his expertise in physics-based technologies, computer science and business methods and has extensive experience supporting on court-based patent litigation.
This year's rankings are a testament to the quality of services we continue to provide to our clients and we look forward to Chambers 2025!